lazy bum weekends
2007-04-15, 5:44 p.m.
So.
Some artifacts from the weekend: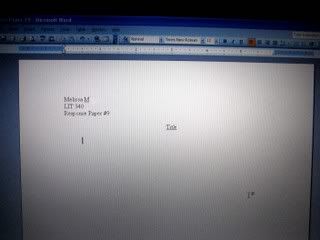 This was open and untouched for the entirety of yesterday. Positive thinking, I suppose.
This pretty much sums up college life right here.
I sincerely hope your weekends were more eventful than mine.
Although I did watch Shaun of the Dead on Friday night, and EHMAHGAH. Weird, awesome British humor + Zombies = Fried Gold On A Stick. Any movie where the hero staves off the shambling undead with a freaking cricket paddle is perfectly alright with me. Oh, zombies. I cannot get enough of them. I just found out that the Evil Dead the Musical soundtrack comes out the day after my birthday. People. Seriously. I NEED IT.
~
I'm really sorry to report that there's nothing else to report. I've been doing work, watching TV, and eating Pepperidge farm cookies in lieu of braving this "April Noreaster" to find some real food. I could offer up like, my thoughts on the current state of our country, or complain a little bit about something arbitrary, but really, why? Instead, I think I'll stay in my PJ's, put off writing this essay a little more, and maybe watch "Planet Earth" on the Discovery Channel later. Have you seen that show? It's totally mesmerizing.